The Path is an original perimeter path that was connected to an RAF air base from the 2nd world war. Nature has taken hold and re-wilded this beautiful walkway which nurtures an ever changing ecosystem. I have walked this path for over 25yrs and for the past two years I have given it my full attention. Chance intervention is my methodology, looking carefully with attention and detailed observation of seasonal changes. My practice is based on building up a relationship, a knowing of this site and from this ideas and art emerges. The project will continue through to 2022.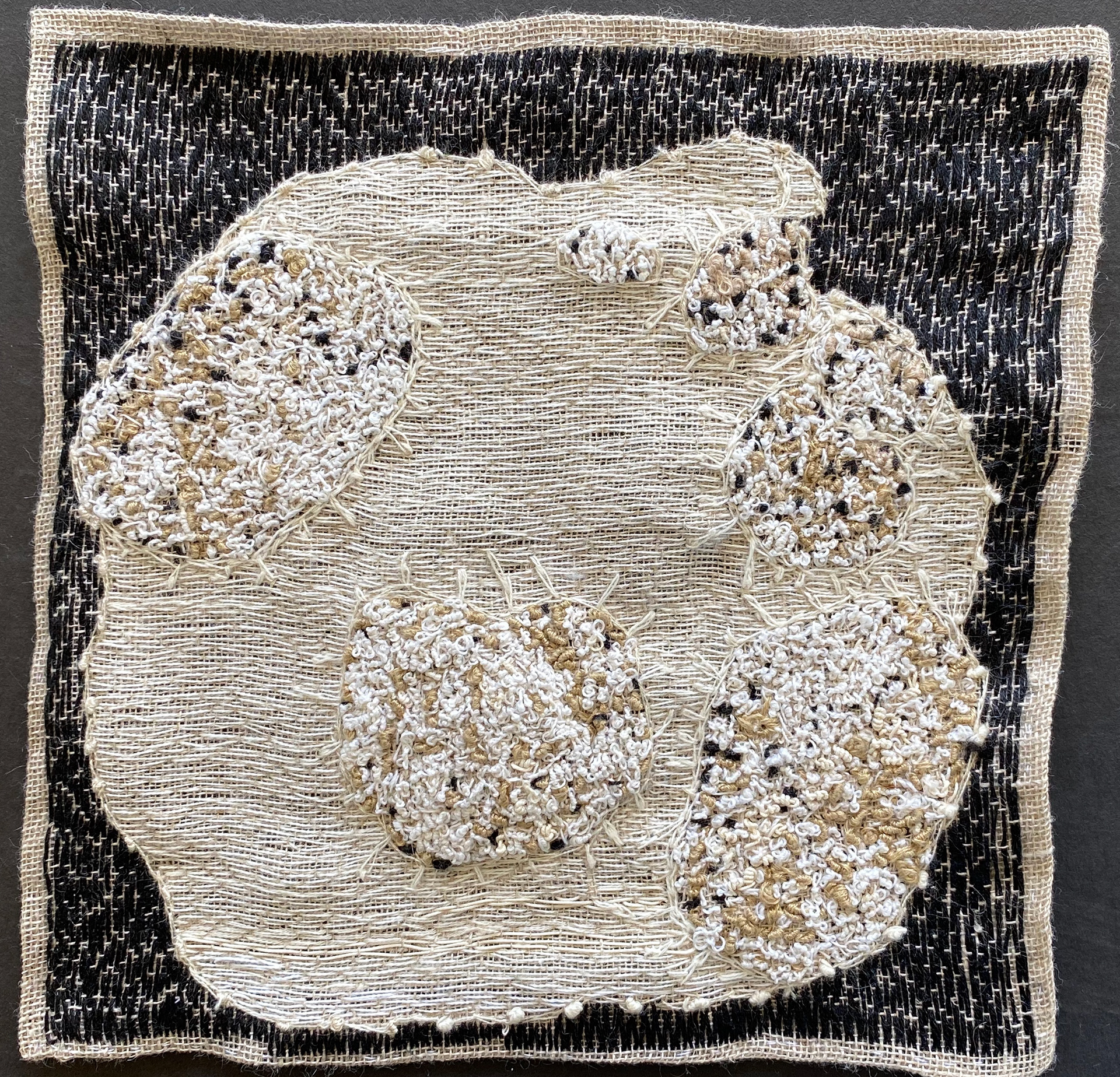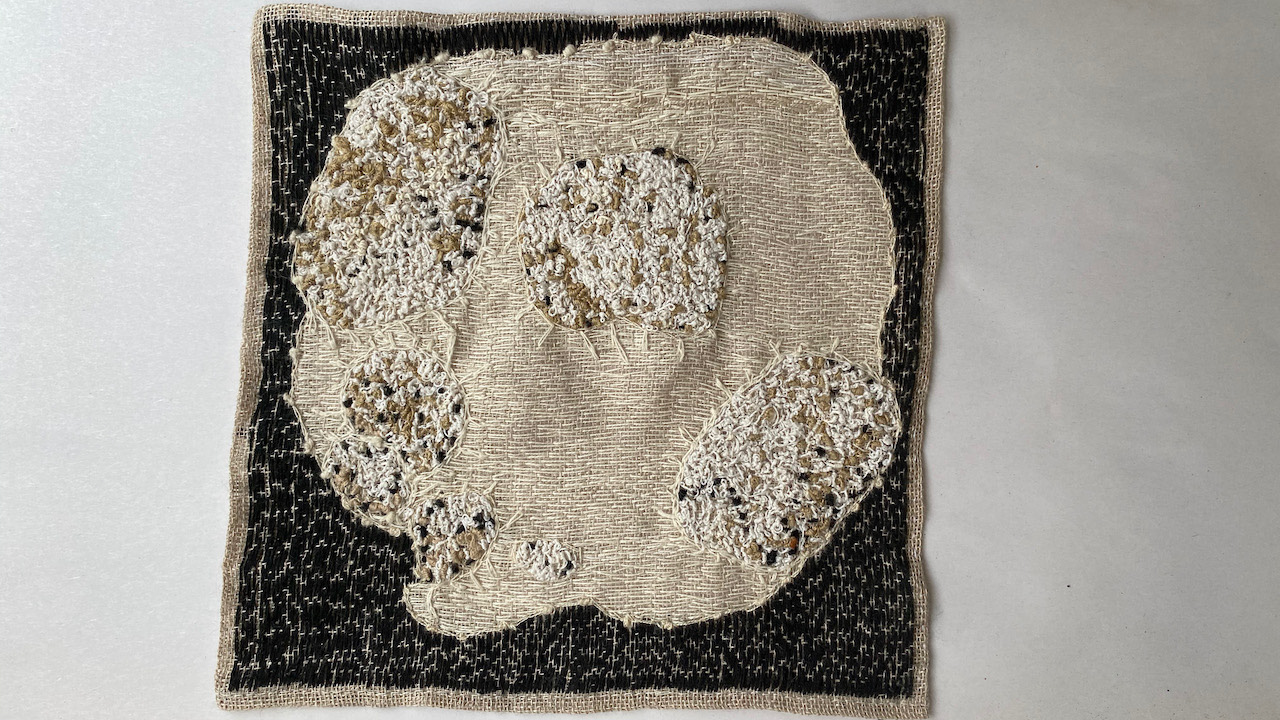 Embroidery on scrim. A homage to lichen.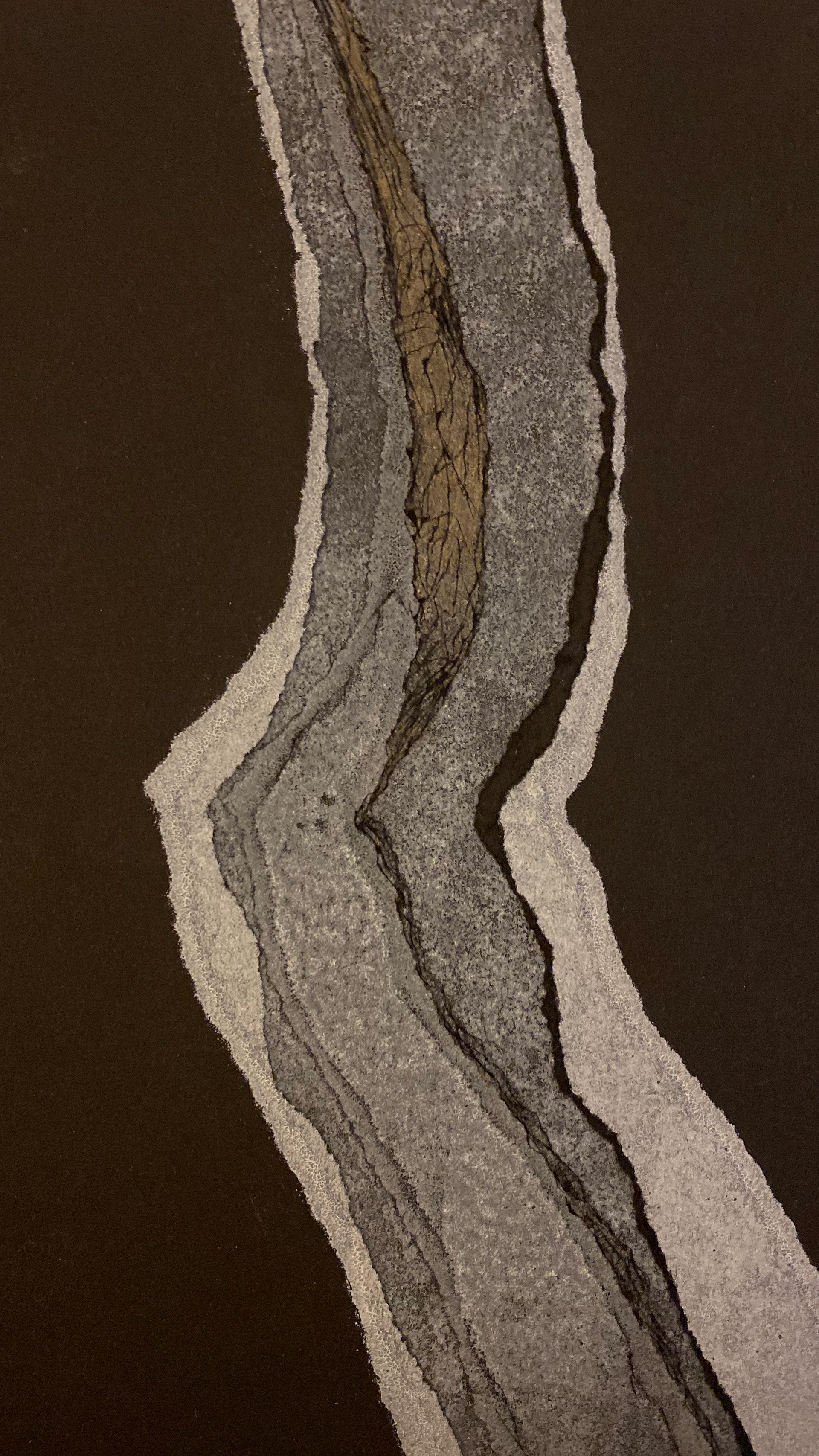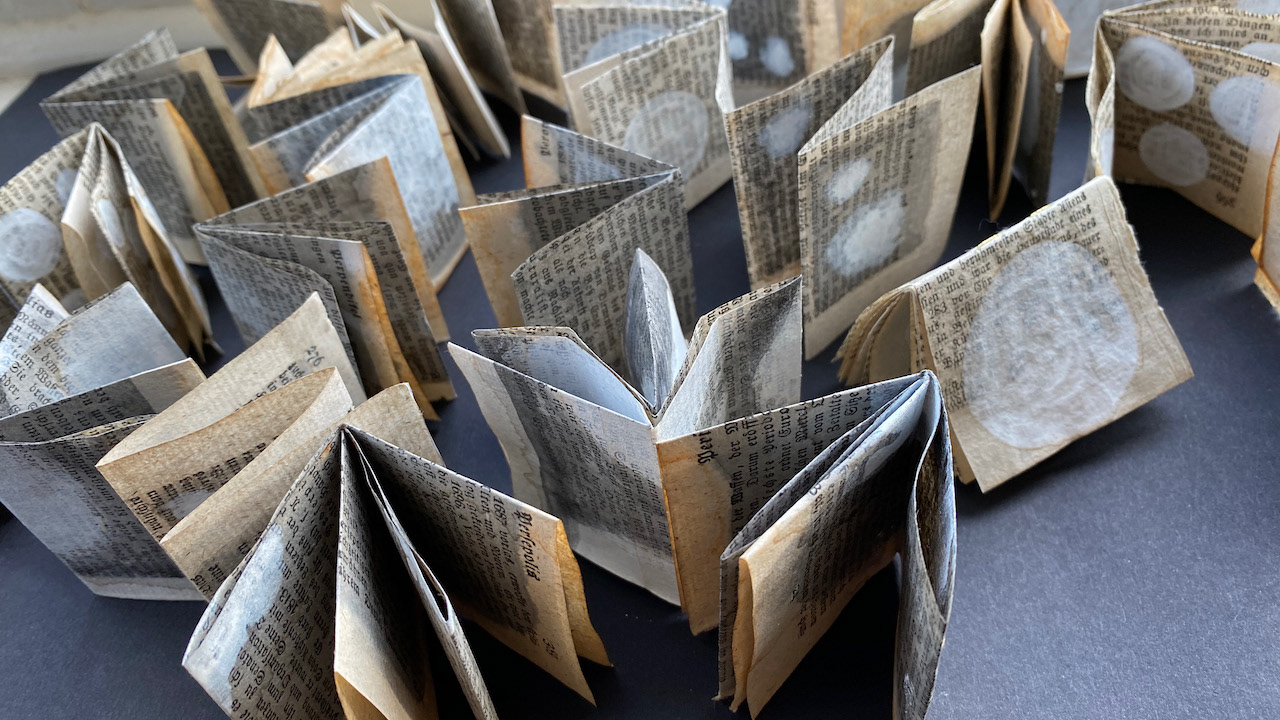 Fissure - Collaged charcoal mono prints and gold ink. Left
Tiny leaflet records of bird droppings. Latin book papers and inks. Right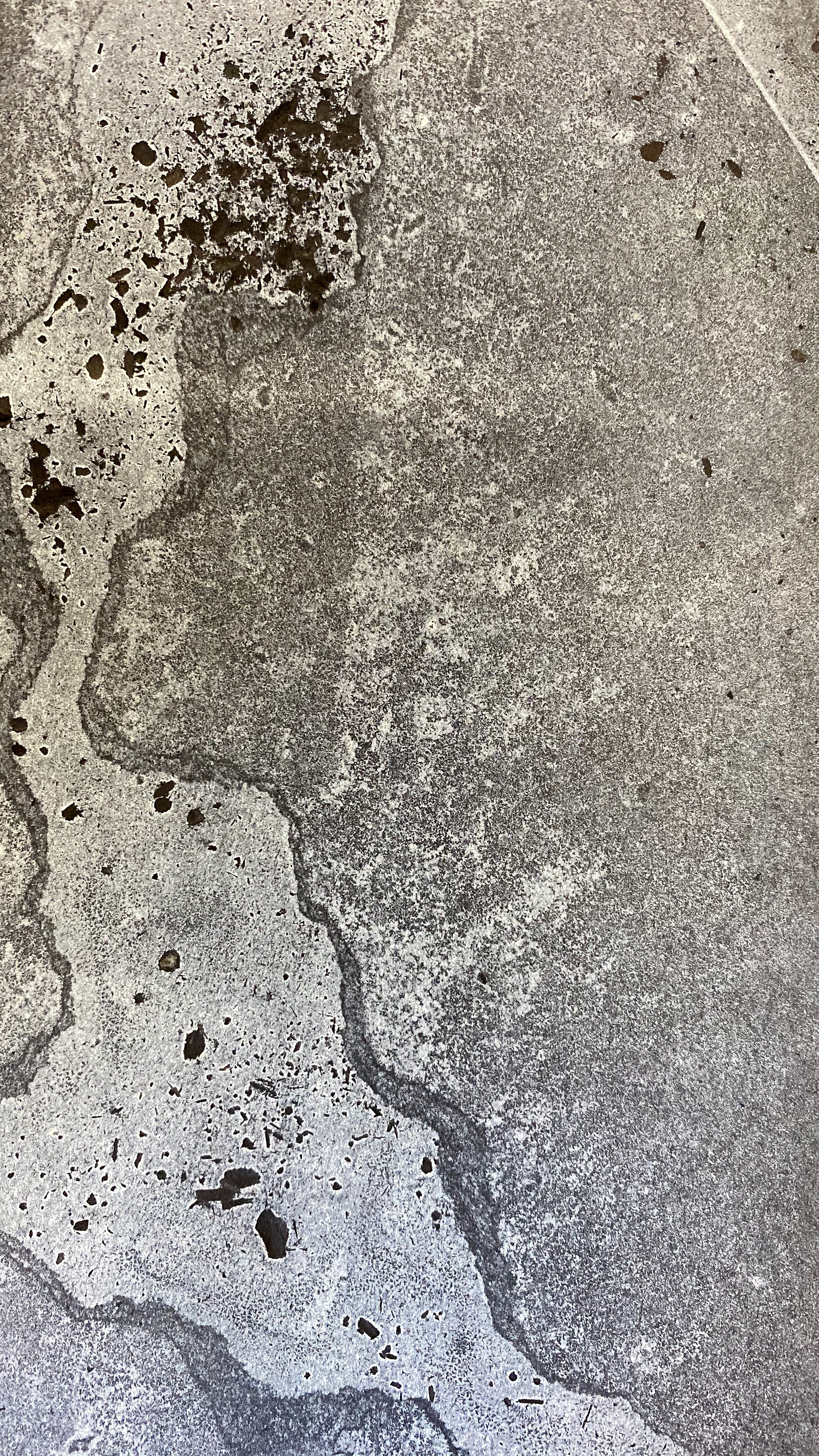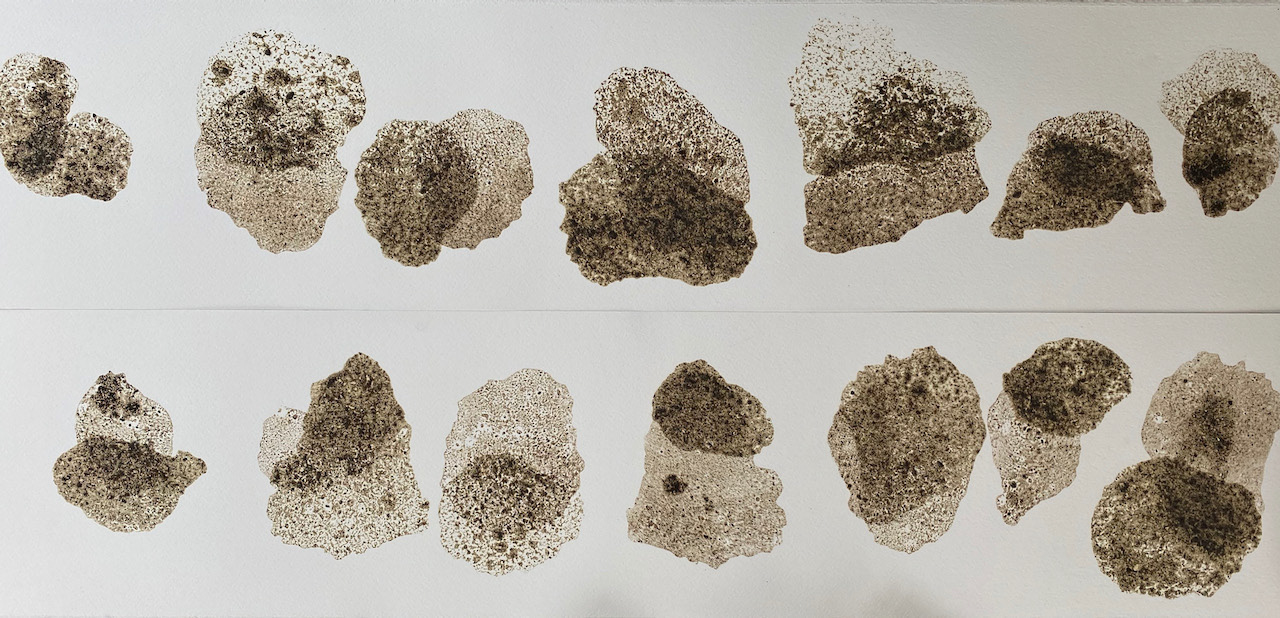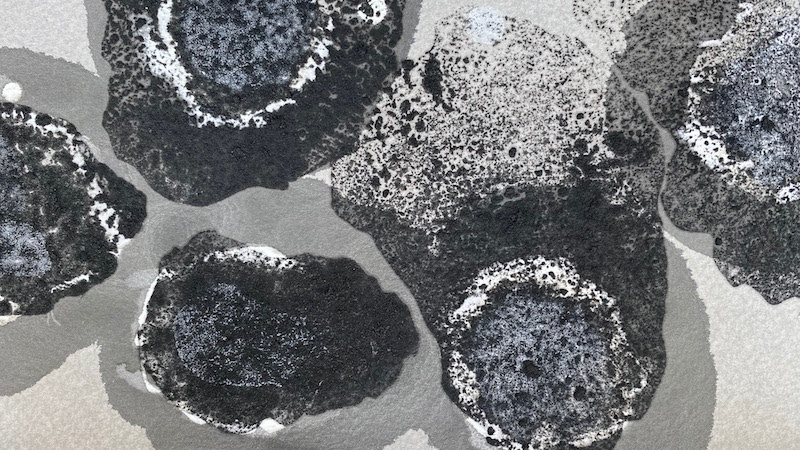 Concrete pool shapes.  (above right)    
Soil and charcoal mono prints. (above left)
Charcoal drawings and mono print based on lichen and bird droppings.(left and below)
Indian ink bleach charcoal and mono printed white ink.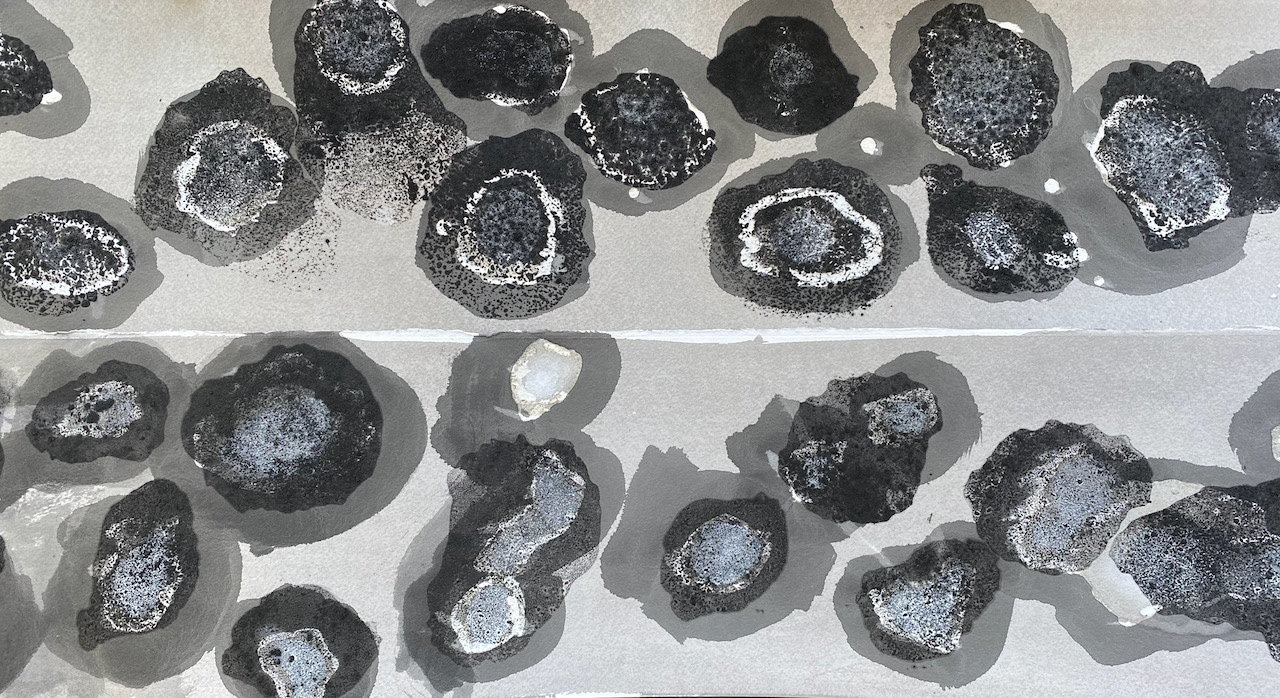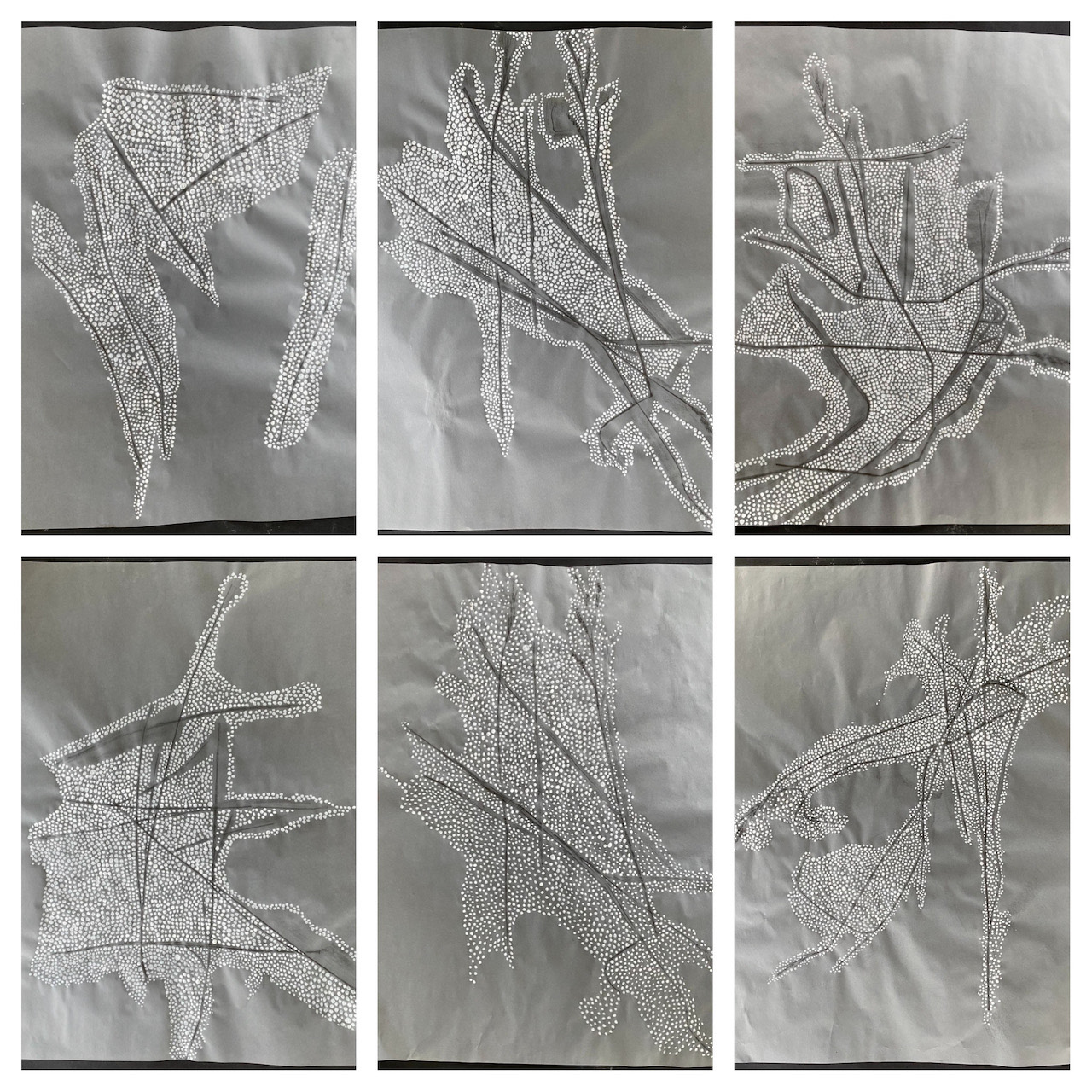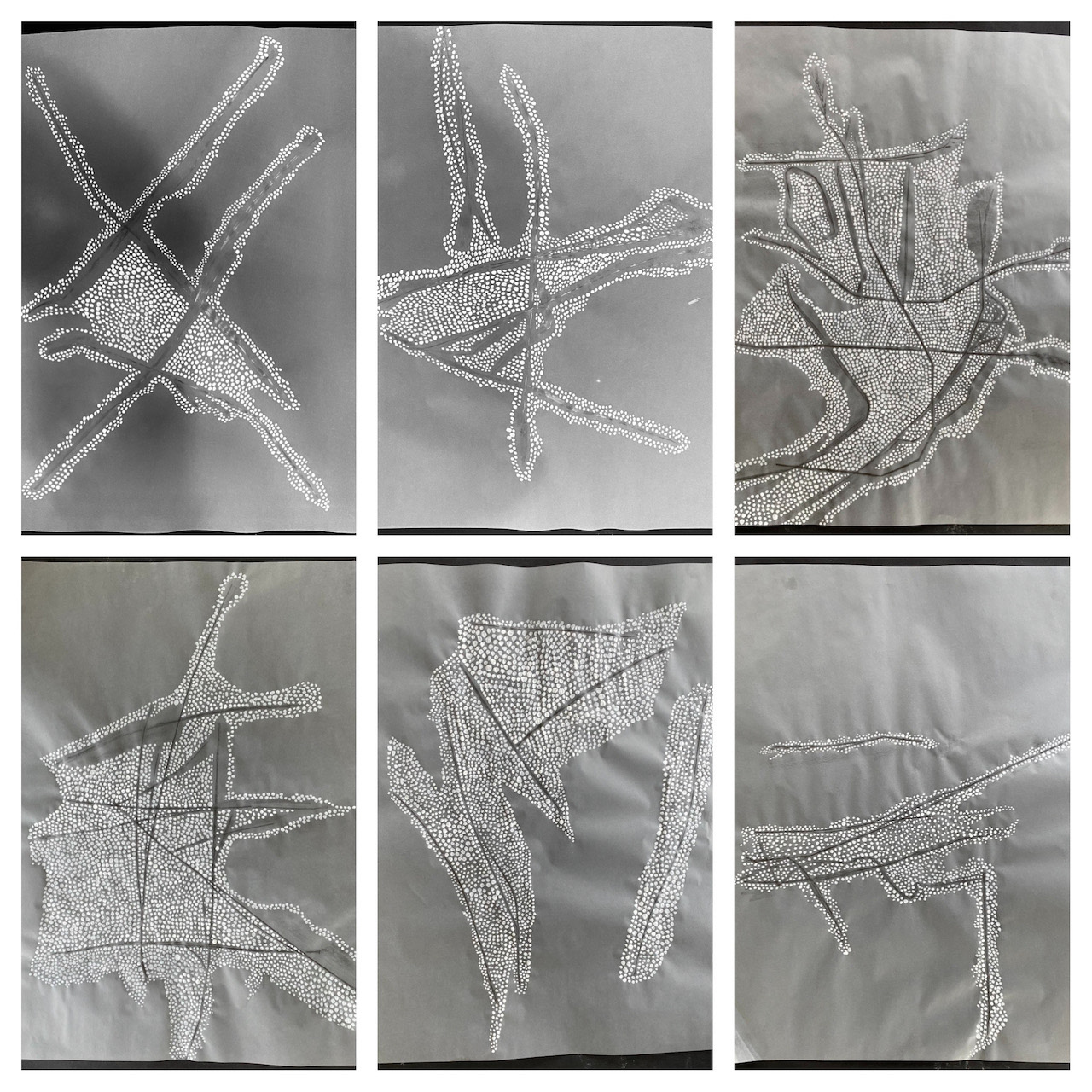 Exploring grass, lichen and I Ching -  Interpreting chance.
 Pencil and ink on tracing paper.